Engineering Open House
at the

UNIVERSITY OF ILLINOIS URBANA-CHAMPAIGN

presents
The Future, Today
March 31 - April 1, 2023
9 am - 4 pm each day
200+
Student Run Exhibits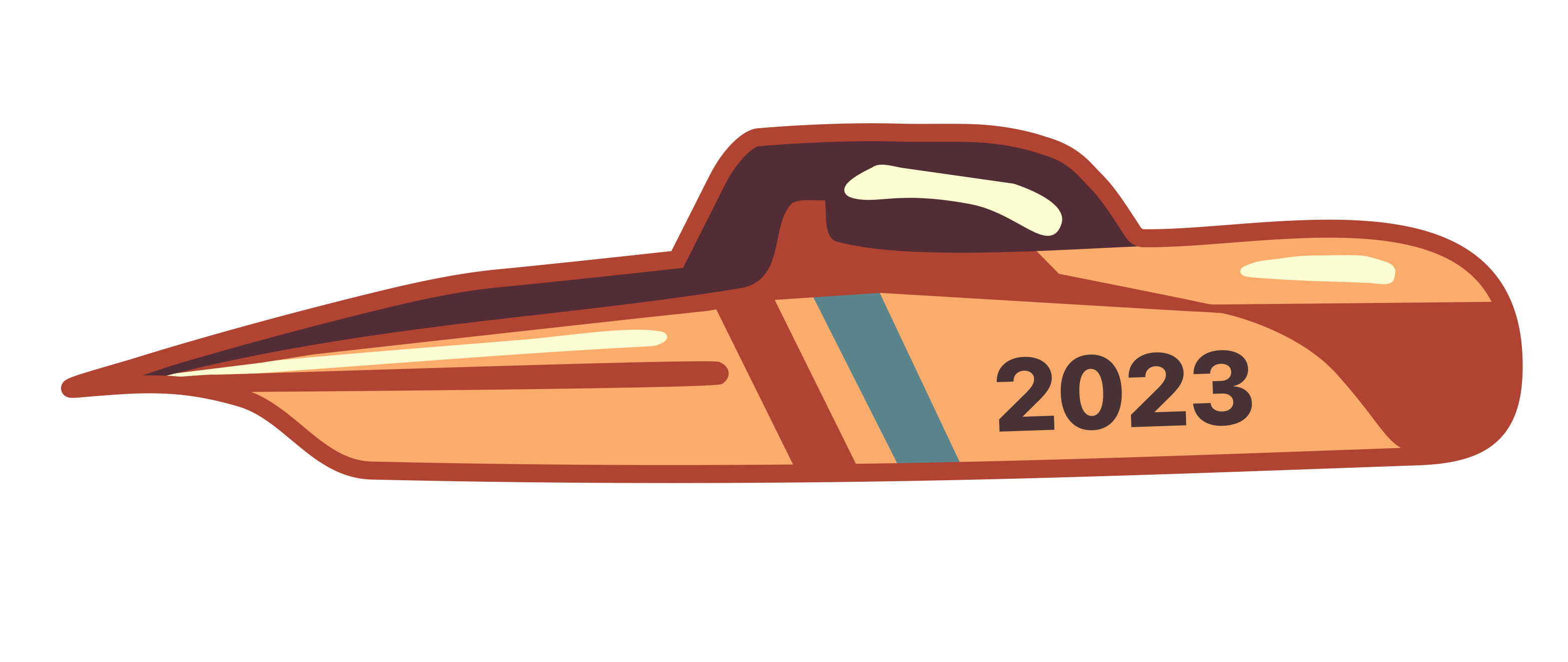 Keynote Speaker
---
Our keynote speaker this year was Todd Little who is the chief architect at Oracle and an Alumni of The Grainger College of Engineering. With more than 40 years of software architecture and development experience, he has also received two patents for methods allowing design patterns in a UML modeling tool to control the generation of software artifacts.


Click below to watch a recording of the Keynote Speaker 2023 livestream!
EOH 2023 Awards
---
The Awards Ceremony provides an opportunity to celebrate the hard work that our exhibitors have put into their exhibits. With 25 awards this year, we look forward to highlight outstanding exhibits that demonstrate creativity, innovation, and passion. Congratulations to all of our EOH 2023 award winners!

This year's winners are:
Outstanding Undergraduate Research
1st Place: NCSA Students Pushing Innovation Internship Program (SPIN)
2nd Place: ScribeAR: Augmented-Reality Captioning
3rd Place: Department of Atmospheric Sciences

Outstanding RSO Exhibit
1st Place: Smart Balance Board
2nd Place: Life on Mars
3rd Place: It's Not Rocket Science!

Outstanding Freshman Exhibit
1st Place: Hybrid (Dynamic-Static) Wireless Charging in the CUMTD Bus System
2nd Place: Rotational Protection System for Bicycle Helmets
3rd Place: Foot Lightning

Best Demonstration of a STEM Principle
1st Place: Drone Inverted Pendulum
2nd Place: Care for the Air
3rd Place: Superconducting Race Track

Most Engaging
1st Place: Supply Chain Maze
2nd Place: Musical Materials
3rd Place: Department of Atmospheric Sciences

The Future, Today (EOH Theme Award)
1st Place: Superconducting Race Track
2nd Place: The Rheology Zoo
3rd Place: ACRL Multirotor Team

The Spirit of Innovation
1st Place: ScribeAR: Augmented-Reality Captioning
2nd Place: Drone Inverted Pendulum
3rd Place: Illini Solar Car

Distinguished Biomedical Application
Epi-Push: An Innovative Epinephrine Auto-Injector

Distinguished Automotive Exhibit
Eco Illini Supermileage

Distinguished Environmental and Sustainability Efforts
Care for the Air

Distinguished Tech or Robotic Exhibit
Drone Inverted Pendulum

EOH Events
---
Startup Showcase
The Startup Showcase, sponsored by
iVenture Accelerator
, is dedicated to celebrating student entrepreneurs! Come see what our inventive Illinois students have been working on at their booths and experience demos, giveaways, and much more!
The Startup Showcase is located at the CIF Monumental Steps on Friday 11-11:30, 12-12:30, 2-2:30, 3-3:30 pm. The Startup Showcase pitch competition is a rapid-fire session where our 20+ teams will explain what they've been working on, and try to sell you on it!
Check out our participating startups here (click to see team members, urls/emails, and a description):
Page 1 of 0
No Matching Event Found :(
Page 1 of 0
Startup Showcase Keynote Speaker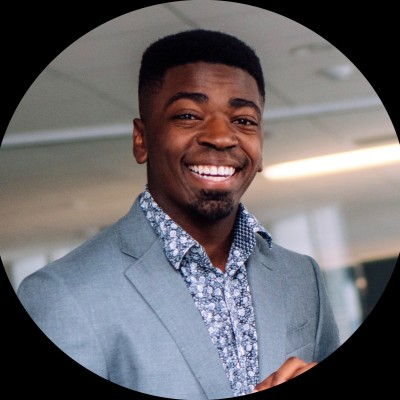 At twenty-four years old, Pierre is the founder and CEO of We Hear You®. Pierre believes that he brings both compassion and a unique worldview to everything the company does. Pierre was born in Brazil, then moved to Guyana, before moving to the US when he was a child. Pierre faced extreme xenophobia, racism, and poverty at a young age. Through it all, he decided to perfect his English and public speaking ability in order to someday be a voice for those who need help. When he is not working on We Hear You®, Pierre works part-time as the Director of Development for the United States Association for Small Business and Entrepreneurship, in the Accessibility office at Bradley, and travels the USA leading Diversity and Inclusion training for organizations. Additionally, he volunteers as a mentor for students, hands out food at a local food pantry, gives public speaking lessons to people in the community, and creates educational history videos for his local PBS station. His experiences have instilled a compassionate and giving spirit within him that is his drive. Pierre's drive to consistently work toward a better future coupled with his educational background and ability to articulate the cause and motivate people is a quality unique to him. Helping others prosper is ingrained in his DNA and he tries to bring that to everything he does.
Please join us at 12 pm on the CIF Monumental Steps to hear Pierre!
Dyson Tech Talk
On Friday, March 31 from 1:00pm-2:00pm CT, join Dyson engineers for an info session and Q+A on their James Dyson Award. During the session, you will hear an overview of Dyson's design process and tips for what makes a winning entry to their annual engineering competition, the James Dyson Award.

Due to the weather, we are offering a virtual option for the James Dyson Award Info Session. Link below:
Director's Note
---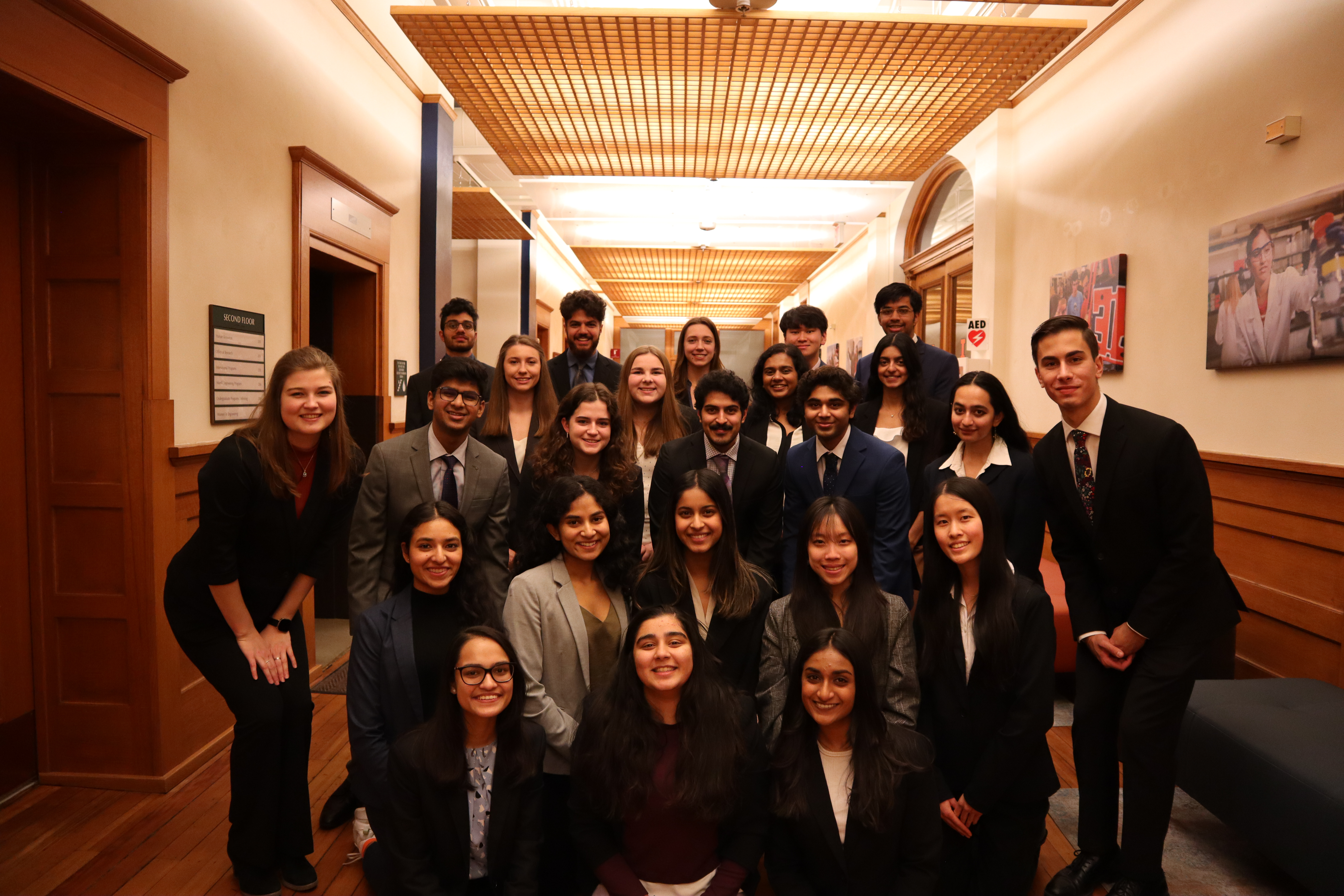 Welcome to Engineering Open House and the University of Illinois! We are extremely happy to welcome all of our visitors, field trips, community members, students and faculty to the 101st in-person EOH! For the past 100+ years EOH has drawn hundreds of thousands of visitors to the University of Illinois and provided a unique outlet for visitors to explore engineering. As we rebound from the pandemic, we want to highlight the tremendous speed at which the Grainger College of Engineering and the field in general is evolving with our theme,
The Future, Today
.
To our visitors we hope that EOH provides an outlet for everyone to explore engineering and STEM related fields. This year we welcome 200+ exhibits to EOH ranging from drone demonstrations to prosthetic hands and a wind tunnel demo. We believe that every exhibit at EOH has the ability to make an impact on our visitors and highlight the prestige of the Grainger College of Engineering and our students. We hope that by exploring our student exhibits, special events and corporate talks, EOH will help to inspire future generations to become involved in engineering and reimagine
The Future, Today
.
We would like to take a moment to thank all of our student-led exhibits, volunteers, campus partners, faculty and Grainger administration. EOH would not be what is today without your help, imagination, resilience and dedication to making engineering accessible to all. Additionally, Engineering Open House would not be possible without the 26 Directors on our Central Committee. Being a completely student-run event we rely on the work of our Directors to execute and plan each event all while balancing academics, jobs and other extracurriculars; the time they have dedicated to EOH is immeasurable and will forever be remembered in this year's EOH. As a final note, we thank all of our visitors for attending EOH and we hope that you will be able to get a glimpse into what engineering will look like in
The Future, Today
.
Happy Exploring and Safe Travels!
Mary Ehmann & Riccelo Guidorizzi
Directors, Engineering Open House 2023
Special Events Timeline
---
Click on an event to see more details!
Exhibits
---
Map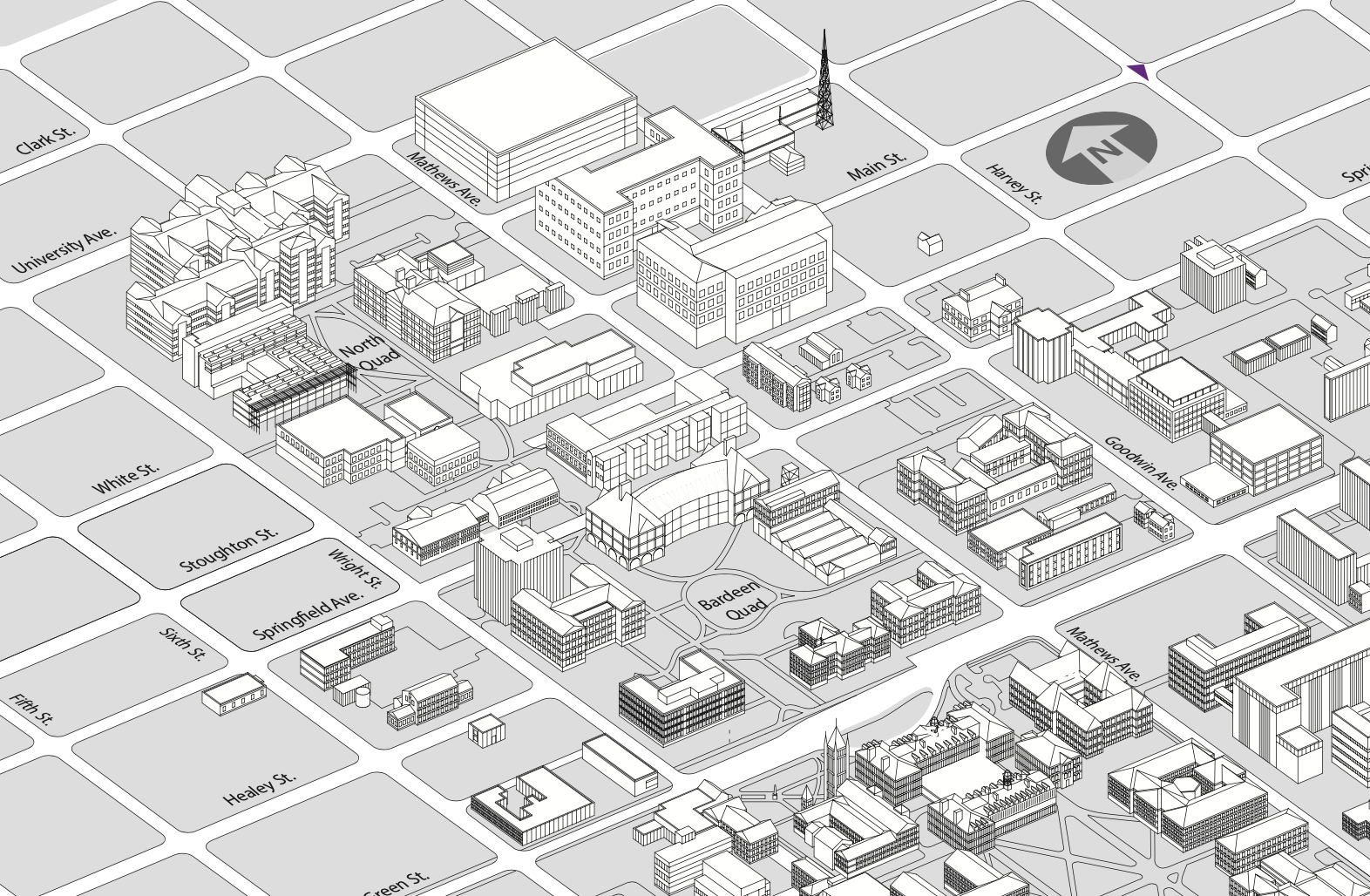 All
Campus Instructional Facility (CIF)
Digital Computer Laboratory
Electrical and Computer Engineering Building
Materials Science & Engineering Building
National Center for Supercomputing Applications
Sidney Lu Mechanical Engineering Building
---
Event FAQs
---
When is Engineering Open House 2023?
EOH 2023 will be on March 31 and April 1, 2023.
What kinds of exhibits can we expect?
We have an exhibit for every major this year! Ranging from robotic hands, solar cars, and a coffee-serving robot, to an oobleck pool and DIY plastic, we will have something for everyone to experience engineering.
What kinds of special events will you have?
We will have several different kinds of events, including a Tesla Coil concert, a Startup Showcase, and prospective student panels among many others!
Visitor's Booth
Have any questions? Need another visitor's guide? Exhibit suggestions? Find our volunteers to answer your questions in the Campus Instructional Facility (CIF).
General Tours
Want to learn more about the different resouces that UIUC has to offer and our various engineering buildings? Attend one of the ESTAR tours to learn more about our facilities and some history behind Grainger College of Engineering.
Friday: 10-11 am, 12-1 pm, 4-5 pm.
Saturday: 12-1 pm, 2-3 p, 4-5 pm.
Departs from South Side of Grainger Library next to Grainger Bob
Bad Weather
Check the website in case of bad weather to see where exhibits will be held.

Tornado Warning means that a tornado is imminent and an immediate danger to life. People outdoors must seek shelter inside the nearest building. Everyone must move to a pre-designated storm refuge area or a window-less interior room on the lowest floor level possible.

Severe Thunderstorm Warning means a severe thunderstorm is imminent. Severe Thunderstorms are capable of producing large hail, dangerous winds and tornadoes without warning. If outdoors, seek shelter inside a building immediately.
Parking FAQs
---
Shuttle Services
Provided Friday and Saturday from 8 am to 5:30 pm at the following stops:
State Farm Center
Everitt Laboratory
Campus Instructional Facility (CIF)
Electrical and Computer Engineering Building (ECEB)
Siebel Center for Computer Science
Siebel Center for Design
These stops will be indicated by signs and are also on the map in the Visitor's Guide
Parking
On Friday, you can park for free at Lot B-22 or Lot E-14 ONLY. You can also pay for metered street parking. On Saturday, you may park in any University Lot for free as parking is not enforced on the weekend UNLESS it says parking is enforced 24/7.
Bus Drop Off
School buses should drop off students and teachers at the designated EOH drop-off location at lot B-1. Bus drivers should then proceed to the Southwest Lot of the State Farm Center to park the bus and take the shuttle from there.
Street Closures
Springfield Avenue will be closed from Wright St. to Mathews Ave. Mathews Ave. will also be closed from Green St. to Springfield Ave. These street closures will be enforced from 7 am to 5 pm. Only corporate sponsors, judging, emergency vehicles and food trucks may access these routes
Food FAQs
---
Food
Watch out for our students' favorite food trucks on Springfield Avenue! Specifically:
Dave's Dogs
Chester BBQ
Burrito King
Kona Ice
La Paloma
Marrakesh Grill
Brien's Bistro (Saturday only)
Emergency FAQs
---
Inclement Weather
In the case of inclement or severe weather, seek shelter indoors. For a tornado watch or warning, seek shelter indoors away from windows and head to the lowest floor of the building.
Missing Child
Please report any case of a missing child to the Visitor's Booth in CIF. Our volunteers throughout campus will be notified to keep a lookout for the lost child or parents of the lost child.
Medical Concerns
In case of injury, immediately notify any nearby volunteer and go to the EMS tent over Boneyard Creek or at the North-East corner of Bardeen Quad
Lost and Found
Missing items can be brought to or found at the Visitor's Booth in CIF between 9 am-5 pm on Friday and Saturday or at the Engineering Council Office (Engineering Hall 103C) any other time.
Other Emergencies
Approach any EOH volunteer in the Visitor's Booth in the Campus Instructional Facility
Sponsors
---